A vCard Website is an "extended" business card on the web.  However, it´s not just a business card, but also a 4-page website that contains all your details, plus a small photo gallery and contact form so that any interested party is able to email you or your business. 
To get the idea, CLICK HERE to see a Sample Website. 
Canariaspace is offering these "mini sites" at a special price of only €99.95 (*)  and you will get the following extras with it: 
Your own Domain Name (i.e. "yourbusiness.com" or "yourbusiness.net" etc.)
Your own email address (i.e. "me@yourbusiness.com")
Hosting / webspace
Basic SEO
You can chose from 5 attractive colours (+ teal as in the sample site) and choice of light or dark backgrounds: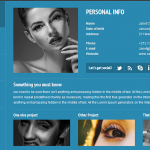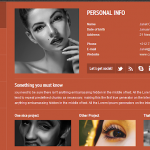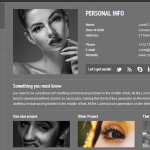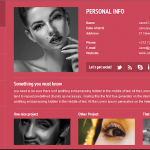 All Canariaspace needs from you is your address and contact details, a description of you or your business and a name, your logo(**) and up to 16 photos (4 on the home page, 12 in the photo gallery), and your website can be set up within 1-2 days.
---
You can pay safely over the internet via PayPal using your PayPal account or credit/debit card.
---
(*) Domain Name, email address & hosting are renewable on an annual basis for €69.95  after the initial cost for the website for the first year.  You have no contract with Canariaspace, so you have the option (a) to let your website expire after the year has elapsed, meaning that your website and email address will stop working, or (b) to move your website and domain name to another hosting company.  Canariaspace will do the latter for a fee of €45.
(**) If you don´t have a logo and need one designed from scratch, please contact me.